Fountain Students
Leading middle and high school students into a growing relationship with Jesus Christ
Fountain Student Ministry is passionate about leading middle and high school students into a growing relationship with Jesus Christ and into meaningful relationships with each other.
Student Wednesday Experience

Wednesday Nights  6:30pm-8:30pm
Come experience Fountain Student Ministry every Wednesday night! Each week we have student worship, small groups, fun games, lots of energy and connection. This is designed to help teenagers to find and follow Jesus.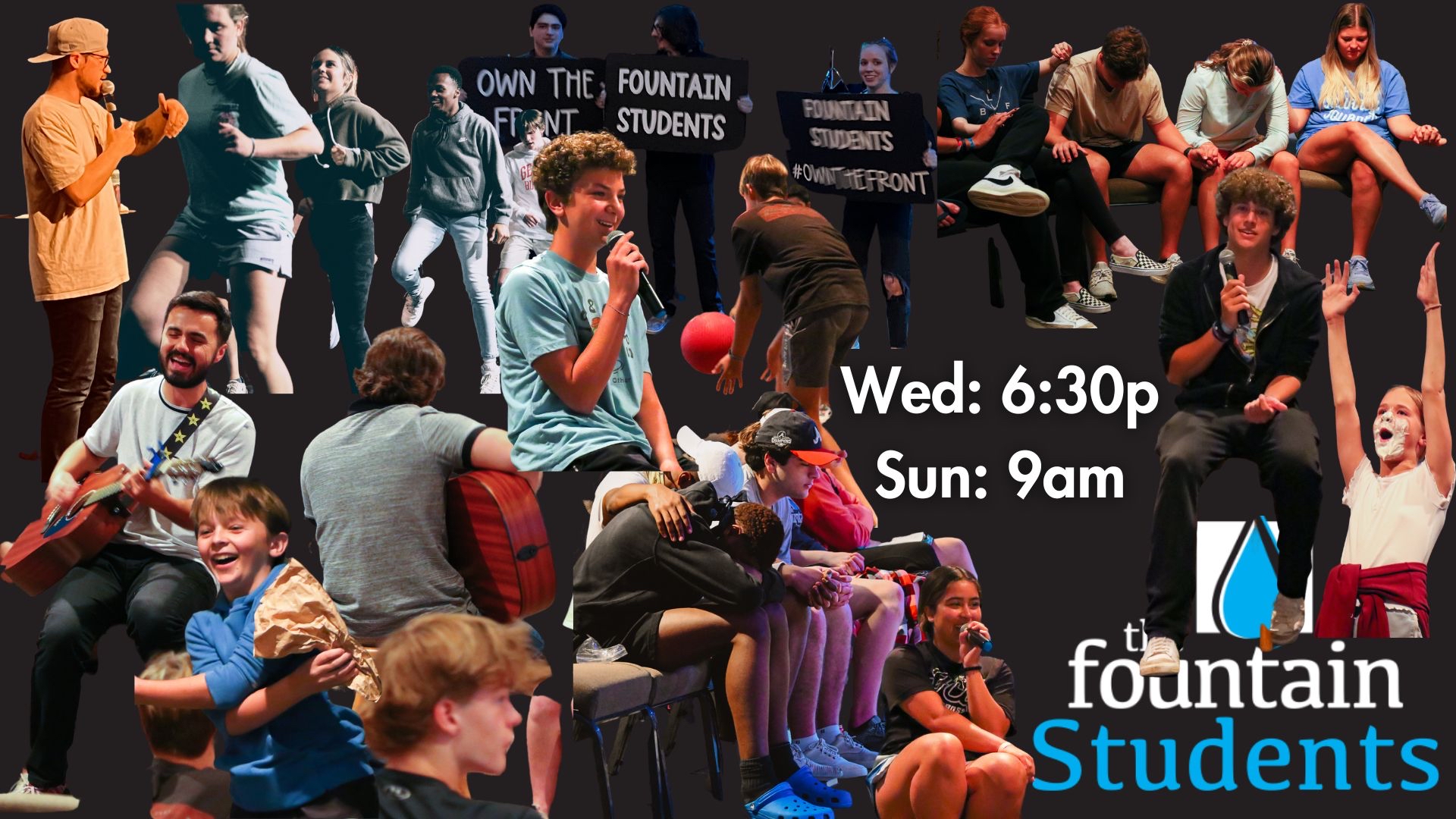 Watch Student Sermons
Sunday Students @ the 9
A Small Group Experience – Sundays 9AM

All 6th-12th graders are invited to a new small group experience Sundays at 9AM in the conference room of the Student Building. Students will be able to discuss the Bible and grow in their faith. Then stay after for worship right after.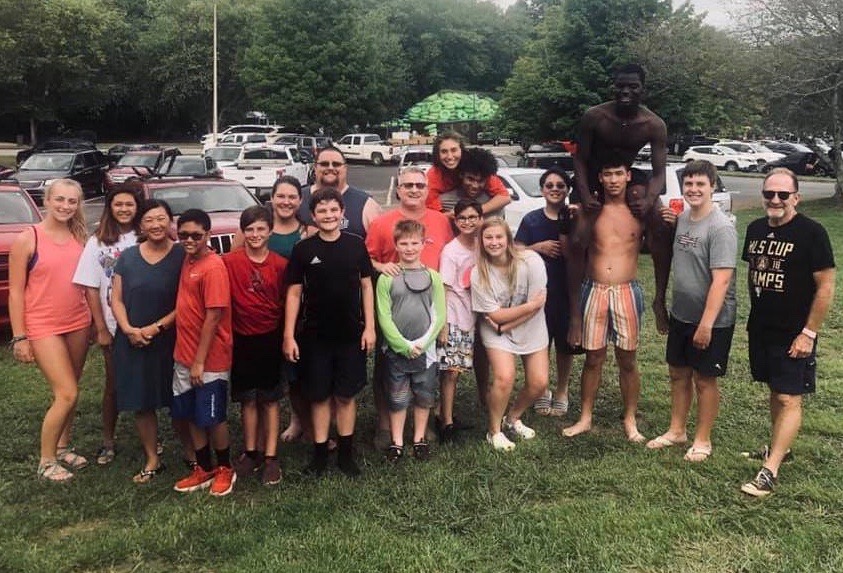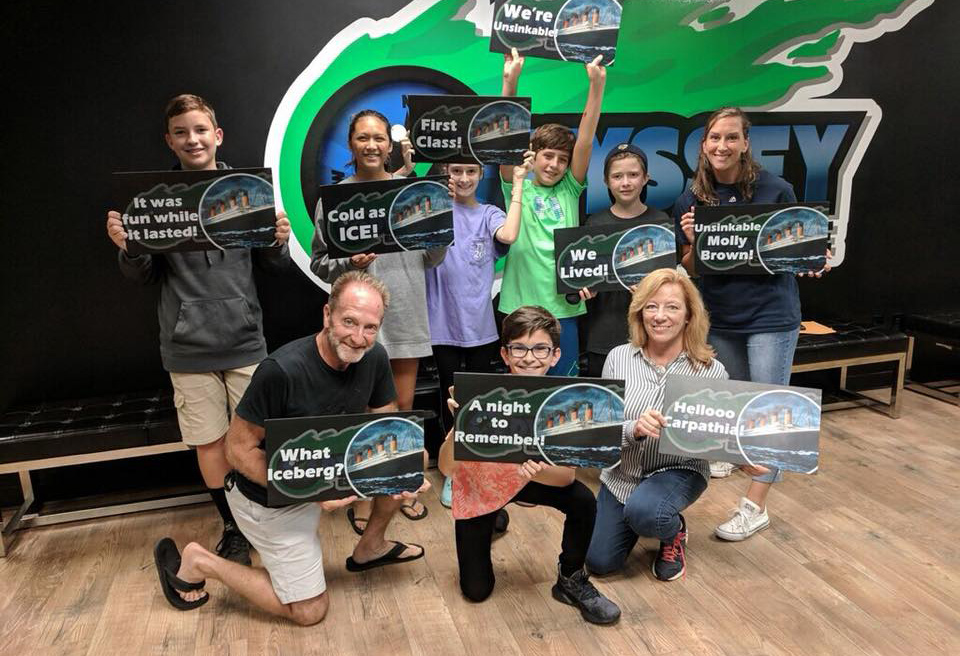 Sunday Worship
Our Sunday worship services are perfect for students! You'll experience exciting worship music and engaging messages that are relevant to your life as a teenager.
Serve Teams – Using Your Gifts
There are many opportunities for students to serve on our Sunday morning Serve Teams. We also serve in various ways in the community. There's a place for you! You can learn more about Serve Team opportunities and fill out the Serve Team Interest Survey HERE.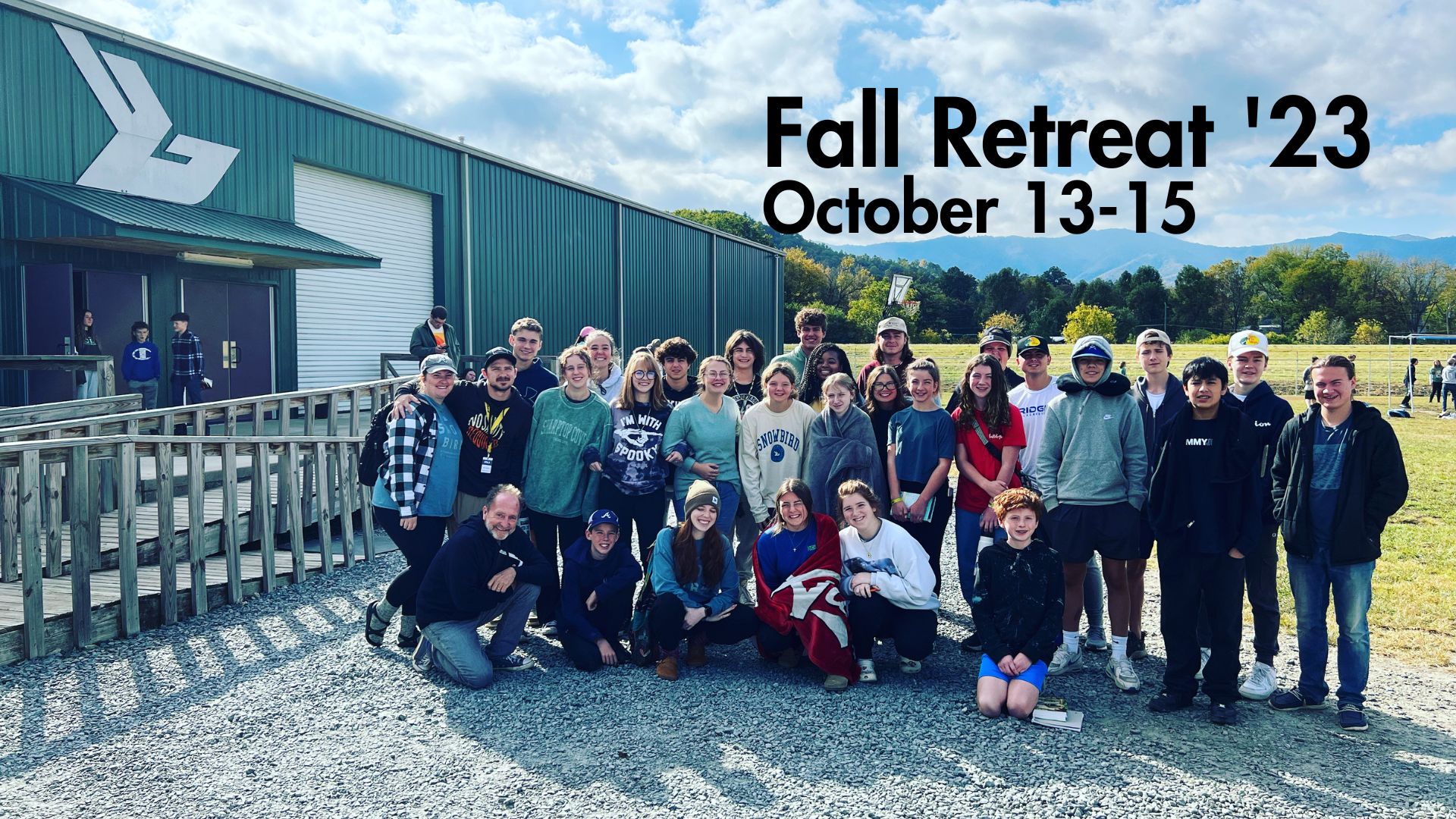 About Snowbird Wilderness Outfitters Fall Retreats: 
Snowbird fall youth retreats include 4 main teaching sessions and small group meetings—spread throughout Friday night, Saturday, and Sunday morning. This is where your students will meet together, digest expositional Bible teaching, and work through the day-to-day aspects of following Jesus.
We also like to play—really hard. Your students will also be assigned recreation times on Friday night and Saturday afternoon. There's something about having fun together that builds relationships that last long after a trip to SWO, and we don't want you to miss out on that.
This years teaching focus:
It is important that we always keep, "the main thing, the main thing".
Christ has accomplished everything necessary for our salvation. The Gospel is the power of God for salvation and equips us to live for the glory of God. In Christ, we have died to sin and now live in righteousness.
This year, we want you to take a break from the craziness of the world around us and remember the Gospel. The Gospel is not only necessary for our salvation, but also for every aspect of life.
REGISTER FOR FALL RETREAT

The 7 Checkpoints serve as our foundation and teaching for Fountain Student Ministry. The "checkpoints" are based on biblical principles that are important for students to become fully devoted followers of Jesus.