Fountain Students
Leading middle and high school students into a growing relationship with Jesus Christ
Fountain Student Ministry is passionate about leading middle and high school students into a growing relationship with Jesus Christ and into meaningful relationships with each other.
Emerge Wednesday Experience

Wednesday Nights  6:30pm-8:30pm
Come experience Fountain Student Ministry every Wednesday night! Each week we have student worship, small groups, fun games, lots of energy and connection. This is designed to help teenagers to find and follow Jesus.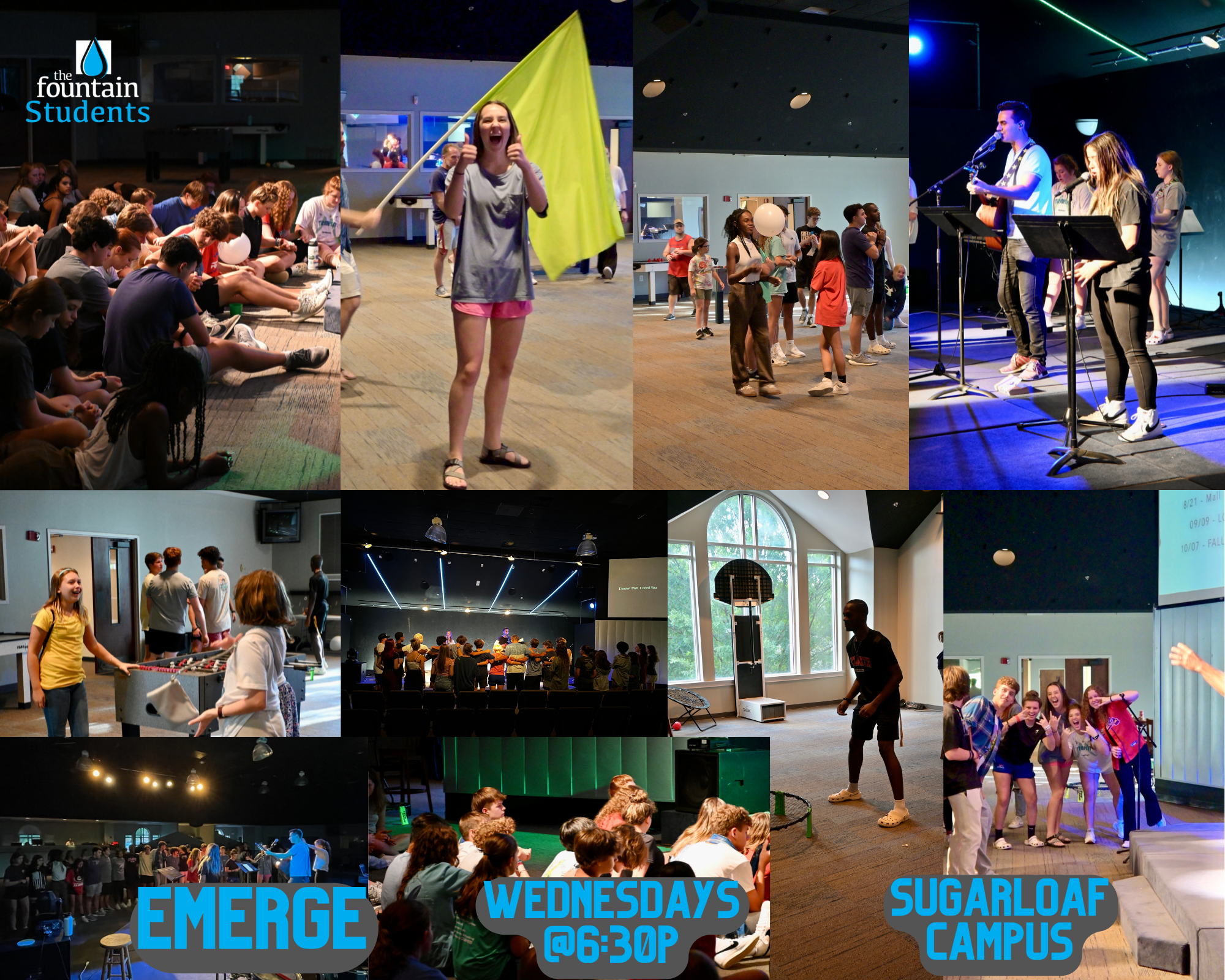 Watch Student Sermons
Sunday Students @ the 9
A Small Group Experience – Sundays 9AM
(STARTING JANUARY 22nd)
All 6th-12th graders are invited to a new small group experience Sundays at 9AM in the conference room of the Student Building. Students will be able to discuss the Bible and grow in their faith. Then stay after for worship right after.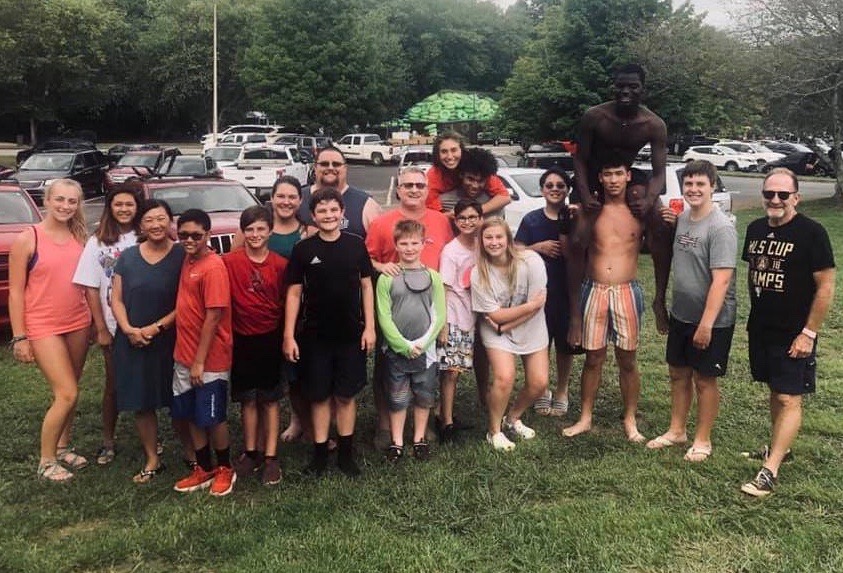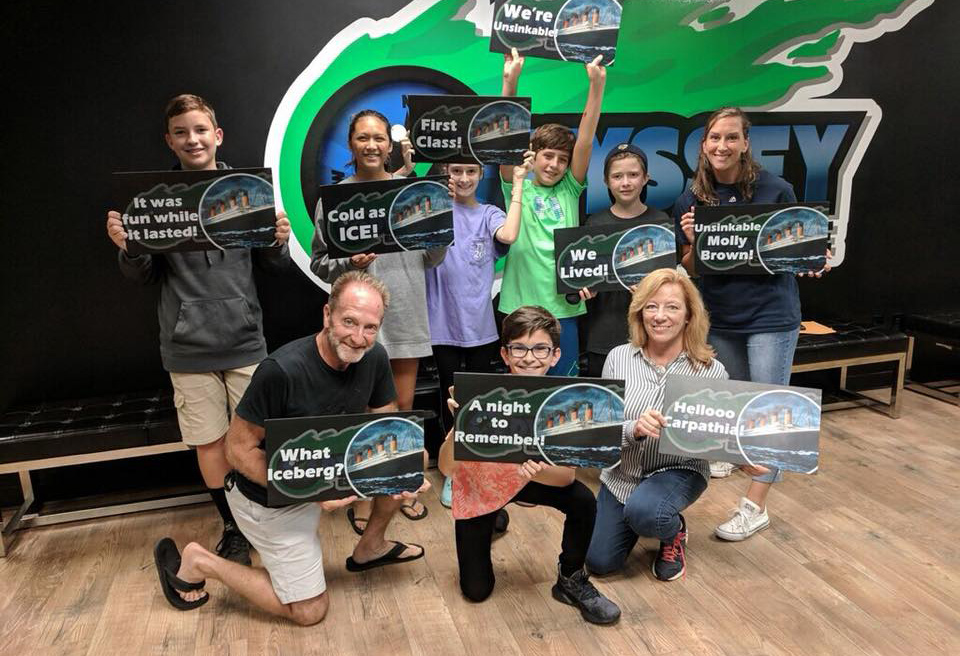 Sunday Worship
Our Sunday worship services are perfect for students! You'll experience exciting worship music and engaging messages that are relevant to your life as a teenager.
Serve Teams – Using Your Gifts
There are many opportunities for students to serve on our Sunday morning Serve Teams. We also serve in various ways in the community. There's a place for you! You can learn more about Serve Team opportunities and fill out the Serve Team Interest Survey HERE.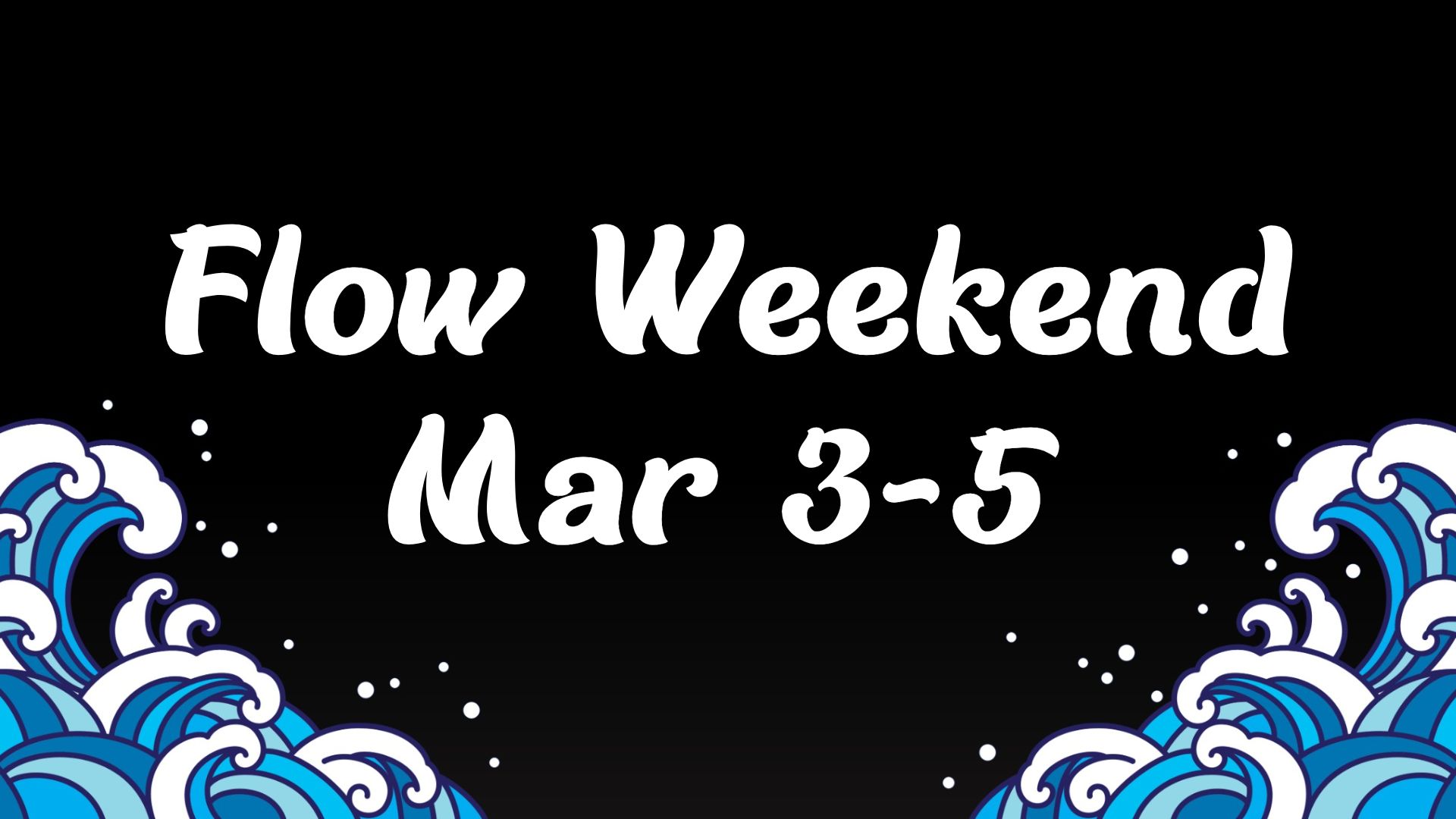 We are excited to announce a brand new event to the student ministry schedule and to The Fountain Church! Flow Weekend will be a Spring weekend experience! This event is for students from 6th-12th, over the course of the weekend they will experience community, live worship, competition games, special speaker, and more!
REGISTER FOR FLOW WEEKEND
MAKE PAYMENT HERE
ITINERARY FOR FLOW WEEKEND
VOLUNTEER FORM
Flow Weekend FAQ
How much does the weekend cost?


$75.00, this includes all meals, live worship, and a T-shirt!

How long is the weekend?
Flow Weekend begins Friday night and concludes Sunday morning!

Where will my student be sleeping?
This event takes place on campus, students will be dorming separately by gender on campus. Because of this students will be responsible for bringing a sleeping bag or air mattress to sleep on.

How will my student shower?
Our facility has two functioning showers per restroom. 

What does my student need to bring?
Your student will be responsible for bringing something to sleep on, a few days worth of clothes, and personal hygiene materials. A more detailed packing list will be provided before the event.

What will my student experience in sessions?
Sessions will feel like a larger Wednesday experience; includes games/team competitions – designed for fun and community building – worship and teaching aimed to allow our students to experience God in a fresh way.

What will my student experience during the serve project?
Student Teams along with Adult leaders will spread out across Gwinnett and Forsyth and serve Local ministries needs -I.e. GA Mountain Food Bank, No Longer bound, etc.

The 7 Checkpoints serve as our foundation and teaching for Fountain Student Ministry. The "checkpoints" are based on biblical principles that are important for students to become fully devoted followers of Jesus.